A Beginners Guide To SEO For Publishers
Time:
8
Minutes well spent!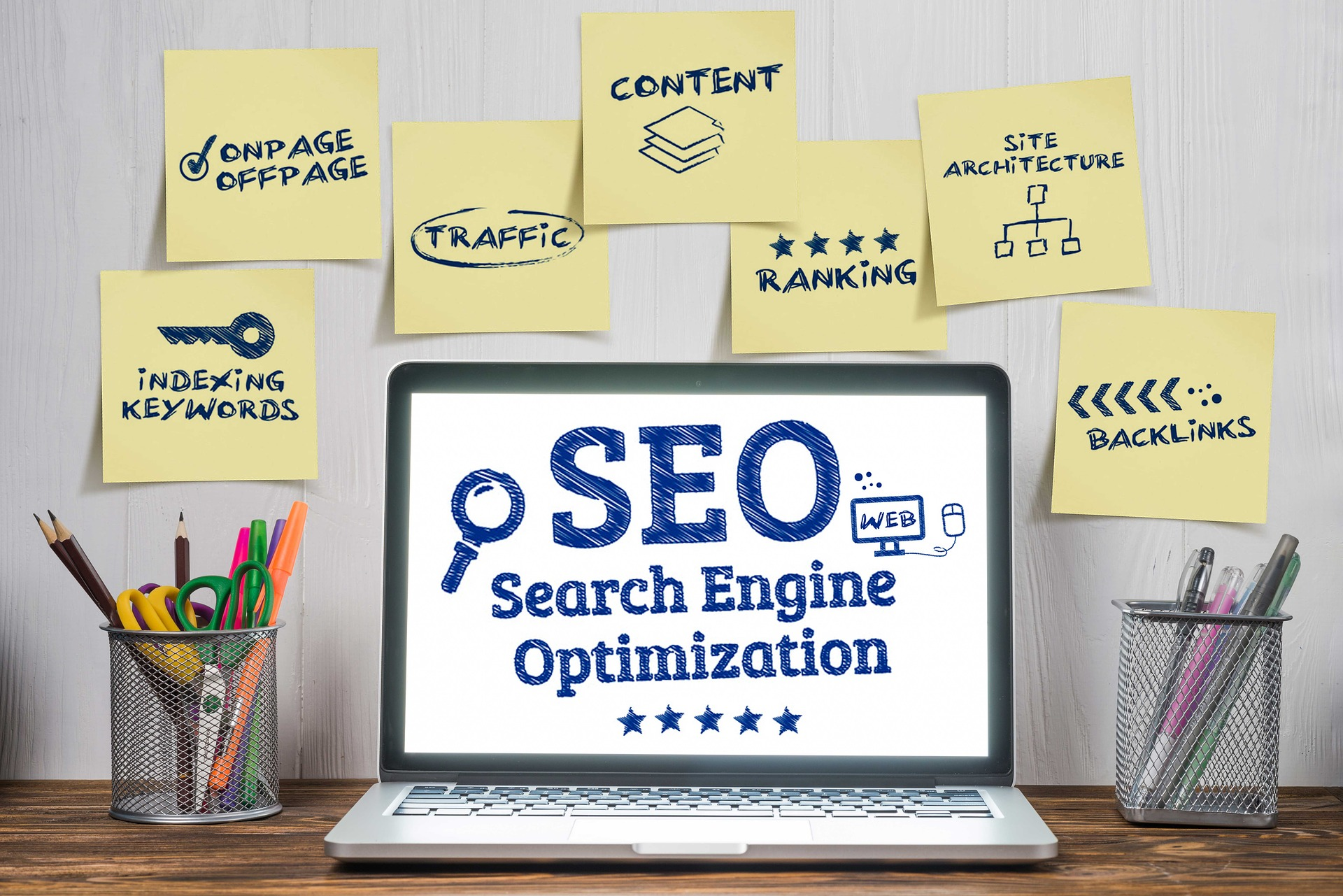 What Are The Benefits Of SEO For Publishers?
Several publishers have already been releasing e-content for a long time now and, as a result, their print business has slowed dramatically. Publishers, in this context include news sites, online magazines and trade sites. E-content is made available to support highly focused business, organisational, and academic markets, each with its own set of business, content, context, and value requirements.
Like journalists, great content marketers are always on deadline looking to reach new audiences. While the principles of content marketing remain the same, SEO best practices change constantly under algorithms that reward searchers with better content, including updated news. Learn the latest SEO strategies while gaining insights into content marketing fundamentals and business models that underpin successful editorial sites.
SEO isn't just for big companies: there are two billion searches on Google every day for content publishers and news sites, if you're not already ranking, you need to be. Your audience will more likely use a search engine to find a solution to their problems or to gather information about something you might specialise in. To ensure you reach your audience, your website and content can be optimised to rank high on their search rankings.
Optimising Content Strategy
A content strategy is a plan for how you will create your content (audio, visual, and/or written), deliver it to a specific audience through selected channels, and measure its performance.
SEO strategy and content serving have moved beyond singular occurrences. Creating traffic and awareness from prospective customers is a result of careful planning, publishing and sharing. Your audience is demanding content that will enrich their lives every day. In order to make sure that an individual's needs are met, you have to be not only consistent with your content but also organic and thoughtful in its distribution. An effective SEO content strategy increases leads and conversions, engages visitors, and establishes a user-friendly experience.
You can optimise your content strategy by looking at on-page SEO, off-page SEO, technical SEO and most importantly, keywords. Keyword research is a massive element in developing an online content strategy. To make sure your content is relevant, you need to do keyword research and understand how buyers search. By understanding how people search, you'll find the keywords they use and increase your content's relevance.
On-Page SEO Strategy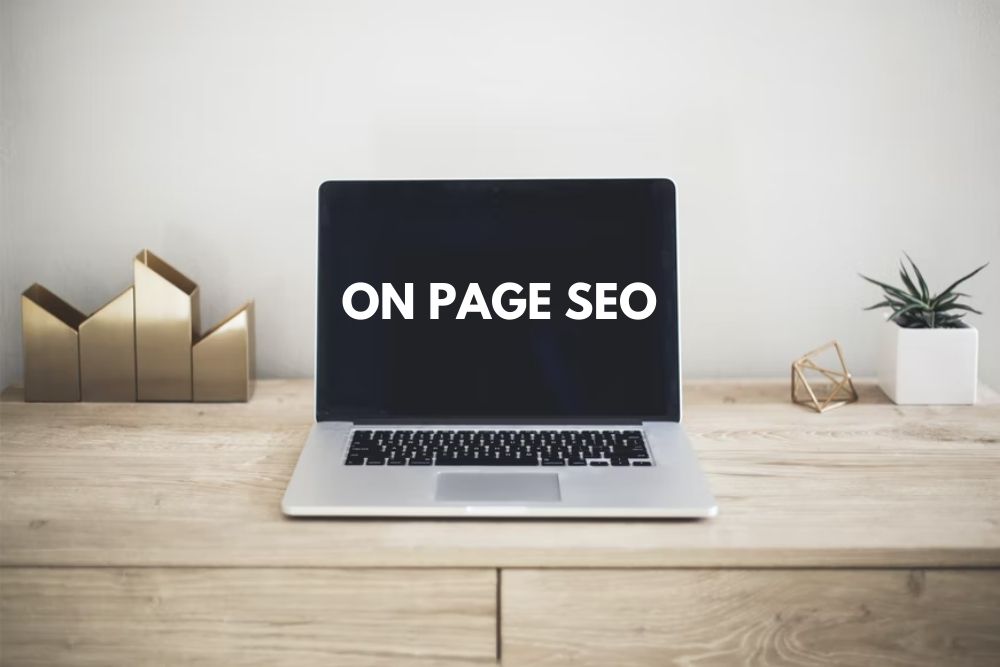 On-page SEO is the technique in which you optimise individual pages to rank higher on search results and gain more traffic. This practice refers to the page content as well as the HTML source code of a page. Both can be optimised for maximum efficiency. Some elements of on-page SEO that should be optimised are:
Page header
Meta description
Content optimisation
Image/video
Page URLs
Site speed
Internal linking
Page Header
Headings guide the reader through your content and make it easy to understand. They also help search engines to better understand and rank your site. They give a quick overview of how your post is structured, and show which parts of it are the most important.
Meta Description
When you search something on Google, you will see a snippet of a page with a header. This snippet is the meta description. It is a powerful element of SEO, because it can influence the decision of the person searching. A good meta description is SEO friendly and can draw more people to your site. You make your meta description easy to read, informative and compelling, as it may be displayed in search listings.
Content Optimisation
Quality content is the backbone of any website or application. With it, a company can entice users and in turn grow their audience. Ideal content pages should be very specific to a given topic—usually a product or an object—and be hyper-relevant. The most important way to optimise content pages is by writing excellent copy that fulfils the visitor's needs and triggers a response.
Images, Videos and Alt Text
Image SEO
It's a fact that images generally contain more information than text. So using images in your product posts is a good idea. But the fact that search engine bots can't read the image itself, doesn't mean they can't use images to help index your content. When posting articles or products, providing high-quality images is a must. The best way to add meaning to your images is to add alt attributes. By adding these attributes, you're not only making your site more accessible, but Google will also use these attributes to better index your images on Google Images and rank them accordingly.
Video SEO
Every online video marketer wants to have his or her videos rank on the first page of Google. Ranking in the YouTube search results is great, but universal search is becoming an increasingly important aspect of ranking. Video SEO is an emerging field and companies are just learning how to do it well.
Internal Linking
The internal links on your website connect all the pages together and are the building blocks of your website. The internal links will help your search engine rankings, but most importantly they help your users to find content that is interesting and relevant to them.
Content Marketing
Content marketing is a big part of the SEO landscape. Producing content that people enjoy reading and viewing is a great way to increase awareness of your brand. Content marketing involves creating and sharing content that is relevant to your audience — such as a blog post or an infographic. As with all SEO strategies, content marketing works best when it's part of a larger campaign that also includes off-page SEO techniques.
Off-Page SEO Strategy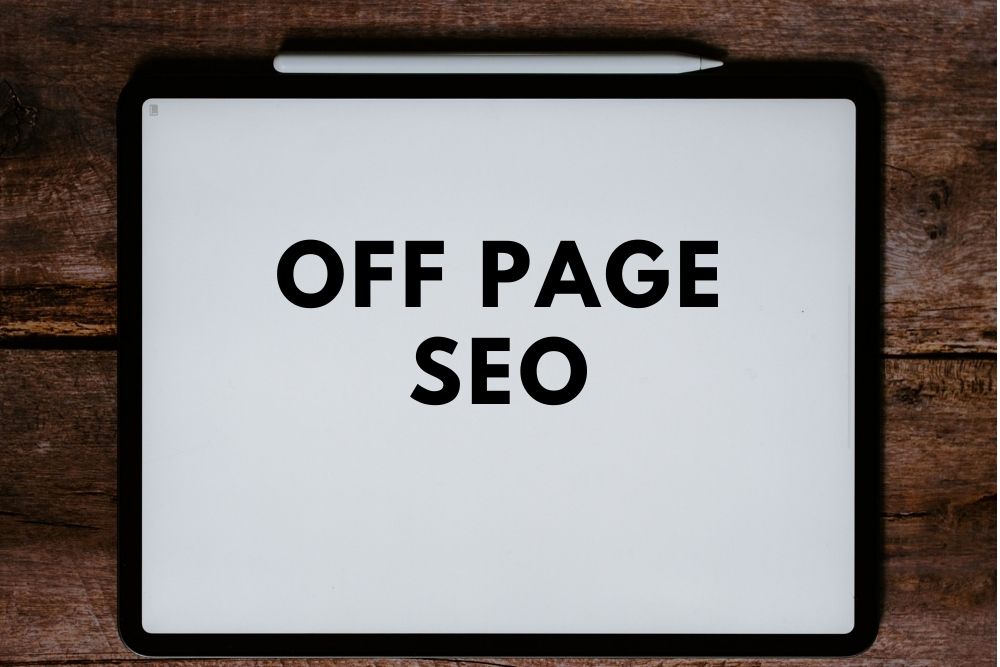 Off-page SEO is the process of optimising your website to rank better in search engine results pages. It takes place outside of your site, in essence "off page," and involves activities like link-building, social media promotion, and content marketing.
Link Building
Link building is one of the most powerful strategies to increase your website's traffic and search ranking. Think of link building as the process of acquiring these hyperlinks from other websites to your own. By building a network of high-quality links, you'll be helping your website to rank higher on major search engines like Google and Bing. Links are the currency of the web, and they are the most important technical aspect of SEO.
For this reason, it's important to make content easy to link to. This means creating snappy headlines that are easy to remember, and the language and style in which our content is written should encourage people to quote or repost what we've written with proper attribution. If your content is useful and linkable, you will appear more often in search results, which increases the chance of being found by potential customers.
Brand Mentions
Building a brand online is one of the best ways to widen your reach—it enables your customers to find you and get the help they need. You can prove your worth and slowly edge out your competitors through a mix of unique content. Searches for your brand, products, or domain name signal a high level of brand awareness. And that leads to higher levels of visibility in search results, which in turn leads to more traffic and conversions.
Social Media Marketing
The internet has become a social-first world and serves as the platform for you to put your brand in front of customers, both existing and potential. You can use social media to generate leads, drive traffic to your website, communicate with your visitors and customers, nurture leads and foster brand awareness. Social share buttons are the easiest way to encourage your visitors to share your site on social media, which can help you attract new followers and increase your social engagement.
Guest Posting
The value of guest posting is often overlooked if you approach it solely as a link building strategy. Guest posts help you to reach a new target audience and build your brand through earned traffic. It is a great way to establish yourself as an authority in your niche and reach a targeted audience. Focus on finding websites that readers of your blog would visit, and then post content that will bring value to them. This can make guest posting effective beyond simply building links.
Valuable Backlink
Backlinks are an easy way to help Google understand what pages are important and increase the chances of them appearing on the first page of organic search results. They also increase your domain authority, which is a ranking factor for SEO. The more of these links you have, the better your website will rank. Depending on the authority of the linking sites, the more value your content may receive from Google's indexing algorithm.
Influencer Outreach
Unlike traditional advertising, influencer marketing relies on social 'influencers' to amplify your content to their well-established communities. Influencers are a specific type of user that have a large social media following and a high engagement rate with those followers. Influencer marketing can be a phenomenal way to build your brand, amplify your content, and reach new audiences. Getting it right is crucial so that it doesn't come off as spammy, or feel inauthentic. Now, influencers include YouTubers, Instagrammers, and TikTok users – all of whom have the power to amplify your brand's voice and reach a wider audience.
Technical SEO Strategy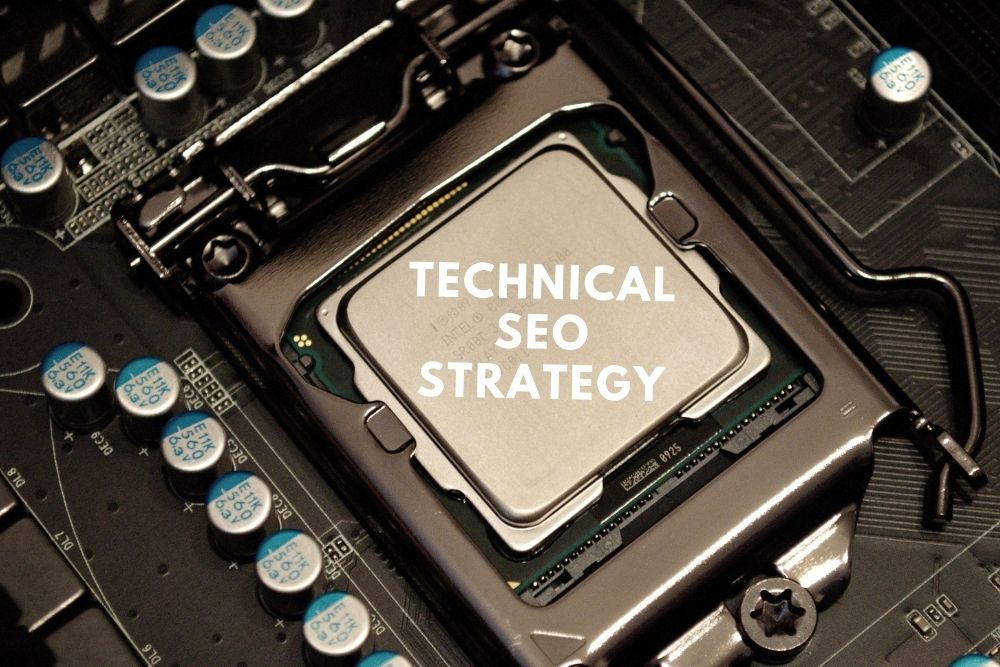 Technical SEO is a crucial piece of the SEO puzzle, but it's not as exciting as content marketing or link building. Rather than focus on keywords, links, content, social media, and all of the other elements that can send users to your site, technical SEO focuses on optimising the technical elements of your site so Search Engine Bots can crawl and evaluate your website effectively. Ultimately, it helps your website perform well in search results for important keywords and phrases.
Mobile Optimisation
Mobile optimisation takes a look at site design, site structure, page speed, and more to ensure your visitors have a positive experience when viewing your site from a mobile device. If you're not optimising your website for mobile visitors, your search engine rankings could suffer and you'll be missing out on valuable customers. Plus, Google rewards websites that offer a great mobile experience by ranking them higher in search results.
Use SSL
Secure Sockets Layer (SSL) Certificates are security measures for websites that create an encrypted link between your web server and your browser. This encryption allows information to be transmitted without being hacked and stolen by outside sources. Google recently implemented the inclusion of these certificates into its algorithm, which means that sites using them will receive a boost in their search engine rankings and will be the default result in search queries. Therefore, this is now an important element in search engine optimisation.
Speed Your Site Up
Optimising the speed of your website means audiences will more likely to stay and browse. Have you arrived on a webpage, where it took a very long time for the content to load? Have you gotten bored of waiting and thought about finding a different website to answer your questions? Most people wouldn't think it would be an issue, but now that you put yourself in the shoes of your reader, you can think about optimising your pages for speed.
The number of ways you can optimise website speed can differ and occasionally one solution may negatively impact other aspects of your site. That is why it is recommended you put effort into analysing your site after every change.
A few ways to optimise speed are:
Optimising HTML/JavaScript
Optimise images
Reduce redirects
It may all sound very daunting, but once the work is done, you can reap the benefits!
Other Common Technical Issues:
Content issues: Your website will rank higher, and have a wider reach if you publish the right content. If you do keyword stuffing, search engine spots are going to notice.
Broken pages and links: Good internal and external links show both users and search crawlers that you have high quality content. Over time, content changes and once-great links break.
Duplicate content: Search engine crawlers might get confused due to duplicate content online. More brands are using dynamic content and websites, which may prevent the correct content from being visible to your target audience.
Problems Publishers Face With SEO
Digital publishers can face several SEO problems, which can negatively impact the brand and user-friendliness of sites. The core issues include:
Spam traffic
Dips in traffic
Update sitemaps
Load speed
Repetitive content: usually due to publishing too much content
Site performance can be improved by tackling the above issues. This, in turn, will allow you to increase traffic, thus increasing your audience, and will create a better experience for your readers.
Publisher SEO Strategies
These strategies should be utilised on any publisher website, to maximise the efficiency of the site and achieve high growth:
You should optimise your website architecture
The content published should be high quality and relevant to you and your brand
Your site needs to be optimised for mobiles, there is nothing worse than having to access a mobile unfriendly website from a phone
Optimise your links, images, headers, images and meta data
Do your research! Don't just dive into the world of publishing without getting a feel for your target audience.
Track your progress and learn from it
Create interesting content, use strong keywords and utilise social media.
Gain a competitive advantage in the rapidly changing world of search engine optimisation. Our specialist technical SEO consultants will deliver brilliant results from your strategy. SEO for publishers is a tough business these days because of massive changes to Google's algorithms and it seems that the news media has been hit hard by these changes. The ranking factors change often and news sites need to adapt quickly in order to keep their traffic up, otherwise, they will lose out big time. Don't miss the chance to grow your audience! Enquire now!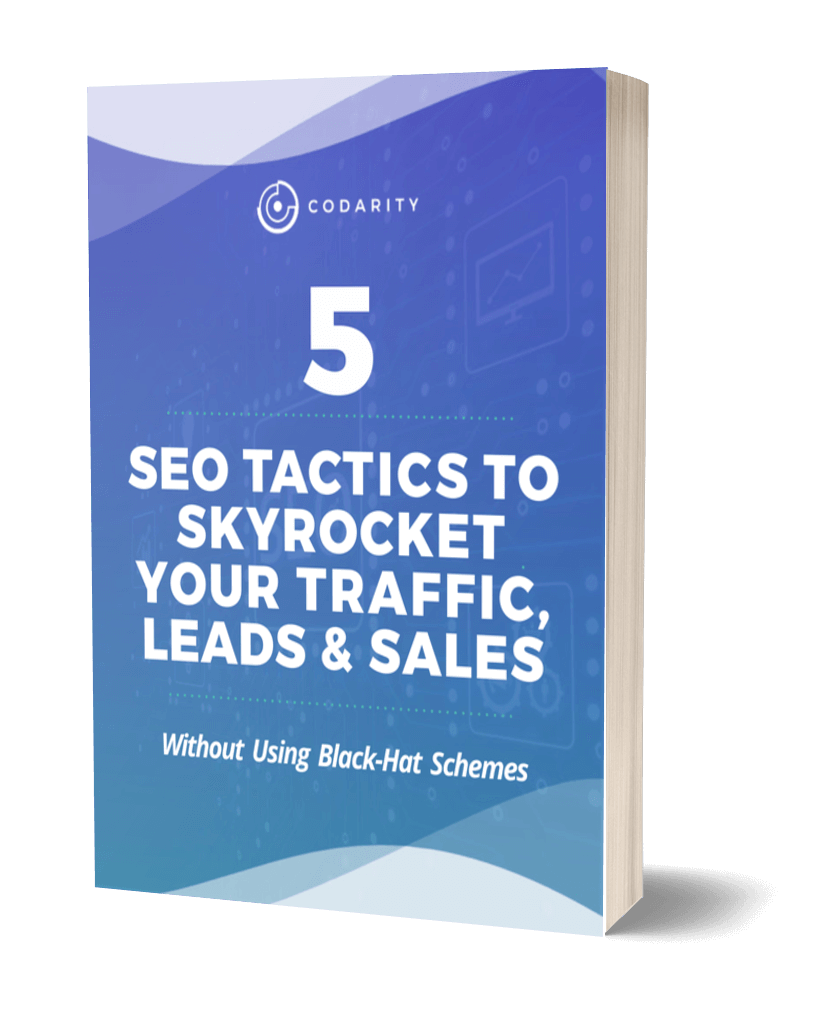 Free Download
5 SEO TACTICS TO SKYROCKET YOUR TRAFFIC, LEADS & SALES
Without Using Black-Hat Schemes