Local SEO vs National SEO: How To Choose The Right Strategy
Time:
11
Minutes well spent!
How do you decide if you should go with local SEO strategies or national SEO marketing strategies first? It's a question that gets asked frequently and deserves a good answer. There are many factors to consider. This blog will help you understand what these two strategies involve and how they differ.
Local SEO vs National SEO
When trying to get your business online, you want to ensure that your website gets found for the right terms by the right people. That's where local and national search engine results come in.
So what's the difference between local and national SEO?
Local SEO targets specific geographic locations to show local intent and drive relevant traffic to a business. National SEO focuses on ranking for broad, competitive keywords to increase nationwide visibility. The main difference is the scope of the target audience and the level of competition for keywords.
How Does Local SEO Work?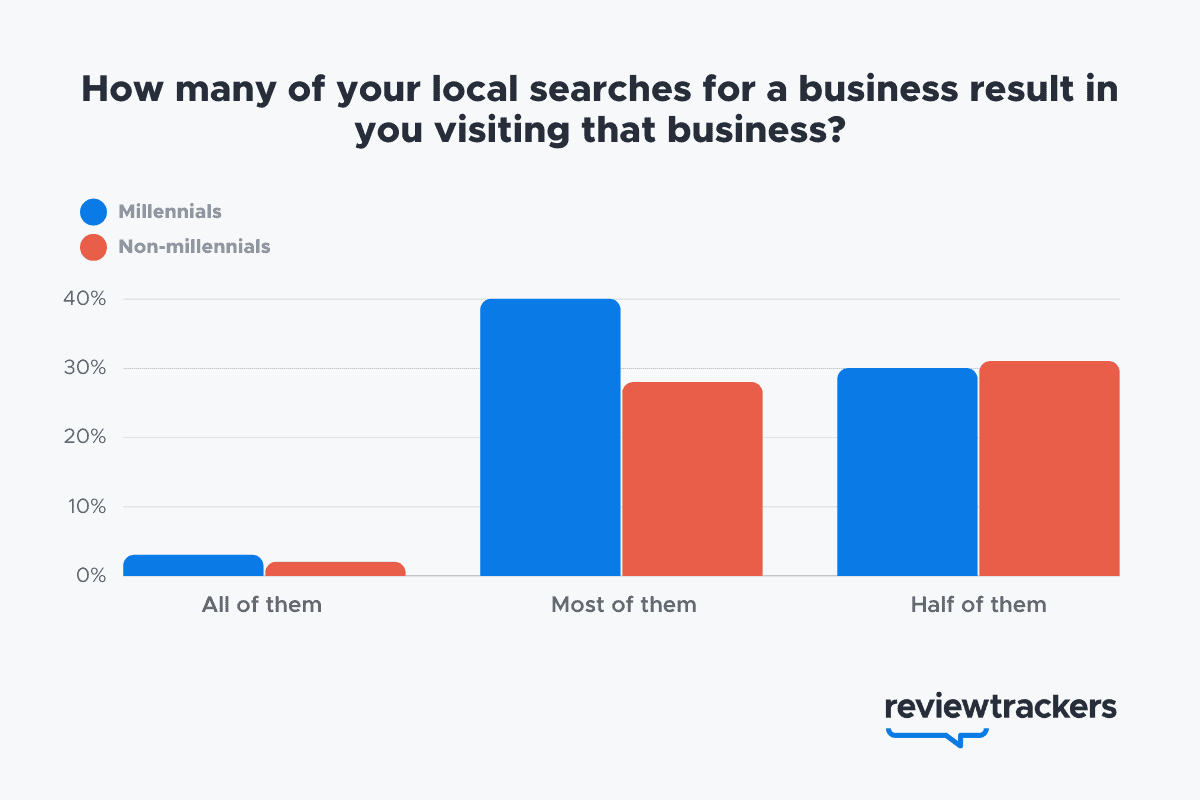 Local SEO involves optimizing a website to rank higher for location-specific searches, such as "near me" or "city name + service." This involves creating and optimizing Google My Business listings, building local citations, and earning backlinks from local sources. Local SEO also requires businesses to focus on customer reviews, on-page optimisation, and social media presence to increase visibility in local search results.
If you're thinking about getting started with a local SEO campaign in your own business, here are some of the main ranking factors that you'll need to consider:
Local landing pages
Create a landing page for each of your locations. This will be the main hub for all of your business information related to a specific area or city. This should include directions, hours of operation, links back to your website and more.
Google My Business
This is the hub where all businesses can manage their online presence by adding contact information and photos, answering questions about their business and providing directions from any address. You can add this information yourself by signing in to Google My Business with an account connected to your website.
Local search features
There are many different ways that businesses can show up in local searches. The most common include "nearby" results, which include locations within a certain distance of where someone searched.
If you're a plumber in London, for example, you should focus on ranking for "plumber near me" rather than trying to rank for "plumber". The same goes for restaurants. If you're looking for a restaurant near you, don't try to rank for "restaurant", but rather focus on being found when people search for "restaurants near me".
How Does National SEO Work?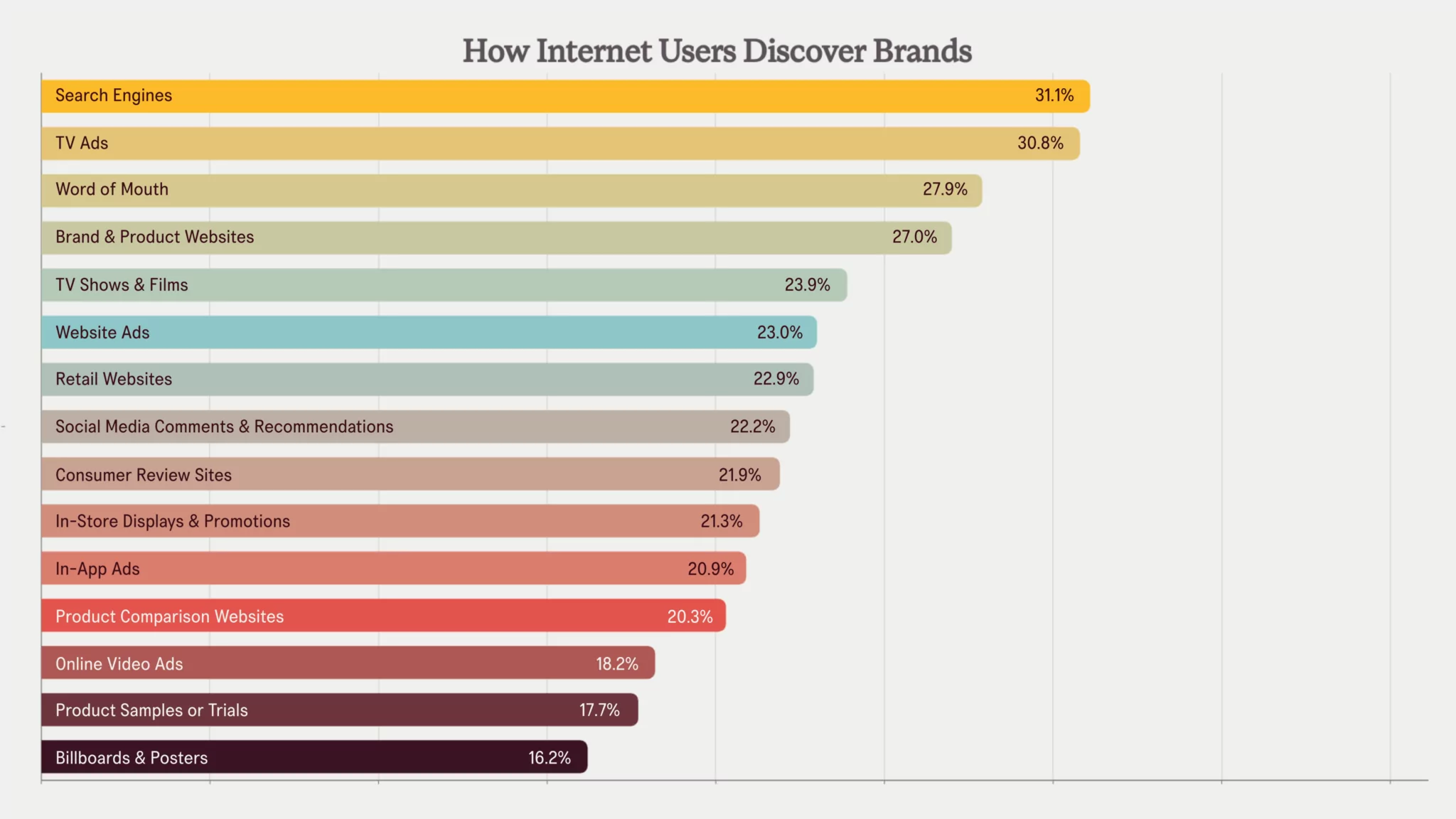 National SEO is a strategy that businesses can use to target searches within a specific country or region. For example, suppose you're looking to rank for queries in the United Kingdom that aren't location specific such as (blue t-shirts). In that case, you can use national SEO strategies to ensure your website shows up on Google results for those queries.
High-quality Content
One of the most important Google ranking factors is high-quality content. This means creating original, unique, and valuable content that is up-to-date and fresh. The length of your content, as well as its structure and organization, also play a role in your search rankings.
Backlinks
Backlinks are another important ranking factor. A backlink is a link from another website that points to your site. The more high-quality backlinks you have, the more Google sees your site as a trustworthy and authoritative source of information.
You will hear "domain authority" thrown about a lot, but it's important to note that this isn't a Google Ranking factor. But Google does look at the trustworthiness and "authority" of your backlink profile. You will find it hard to rank for competitive, national terms with a weak backlink profile, so PR, outreach and a strong brand profile can really help you build authority in your niche.
Search Intent and Content Relevancy
Google constantly tries to deliver the most relevant search results to its users. To improve your national search rankings, you need to create content that matches the search intent of your target audience. This means understanding what your users seek and creating content that meets their needs.
Something to bare in mind: With local search, it's often more obvious what the intent is, but with national SEO, it can be harder to define the intent behind broader topics.
Website Structure
The structure of your website also plays an important role in local or national strategies, so it's important to find a scalable way of logically building your site structure to meet the requirements of your audience and make it easy for Google to understand your national SEO strategy.
Your site should be easy to navigate and should have a clear hierarchy of pages. This makes it easier for Google to understand the structure of your site and to index your content.
Local SEO examples
If you have a physical location and searchers have to visit your site to see your content, you need to optimise for a physical location. You'll want to ensure you're using the right keywords in your title tags, descriptions, and keyword-rich headers like H1s, H2s and meta descriptions.
For example, if the searcher is based in Reading, they won't need results from businesses in Cardiff or Glasgow. Instead, they want to see businesses that are close by. So when creating pages for local SEO purposes, make sure that your address is prominent on every page of your website so that it's easy for people looking for local businesses to find it.
Suppose you do not have a physical location and have a service-based business (like an electrician or a freelancer). In that case, you may have to target multiple locations within a radius of the service area.
National SEO examples
A national SEO strategy is ideal if your business has no physical address and operates only online, such as an e-commerce store. This strategy will allow you to rank for relevant keywords across the country rather than just a local area.
If you offer local retail and national e-commerce shipping, both local SEO and national SEO campaigns will be necessary. Local SEO will help customers find your physical location, while national SEO will help them find your products online.
If you have more than one store/location within a country, each location should also have its own local SEO strategy. For example, if you have stores in London and Manchester, each city should have its own unique set of keywords to rank well in local search results.
Service providers like plumbers or electricians who cover certain areas throughout a country or region should use the service area strategy.
What's the difference between Local SEO and National SEO?
National SEO is often used to reach customers across a wide area. On the other hand, local SEO optimises your online presence to get as much traffic as possible from a specific area.
If you're a startup or small side business owner, you'll likely benefit more from local SEO. If you're well-established and have a strong brand presence, then national SEO can help you reach new audiences.
The main factors that determine whether a local or national SEO campaign will be best for your business are:
The size of your budget
If you only have a limited budget, local SEO strategies are going to be more effective than the national level ones, which often require significant budgets for advertising campaigns and other promotional efforts
Your target audience
If your target audience is concentrated in one region, then it makes sense to focus on optimising your online presence locally instead of nationally
The type of product or service you offer
If your business sells something that isn't easily transported (like a restaurant), it makes sense to focus on local customers.
Advantages of local SEO
Local SEO is great for small businesses that are just starting or those looking to expand their business in a specific area or local community.
Here are some of the advantages:
Increase local brand awareness: With an optimised website, your customers will find you online easily.
Generate more traffic that has a good chance of converting: More traffic means more opportunities for people to find what they're looking for on your site.
Less expensive than national: You can focus on getting results in one market instead of competing across multiple markets at once. This can save time and money!
Ranking in the local market is less competitive: You're more likely to rank for what you want if you focus on your own local keywords and area rather than trying to rank for big keywords that thousands of businesses are using.
It can expand your business: if you're ranking well in your area, people will find you and come into your store or use your service.
Local content can create local interests: if you're writing content about things that only happen in your city, people will be more likely to read it because they'll recognise it as relevant to them.
Disadvantages of local SEO
Local SEO is a great way to promote your local business too, but it does have its disadvantages. Here are some of them:
It's not instant: You can't just open up a website, post some content, and expect it to rank on Google and other search engines. Local SEO requires time and patience.
Reviews may make or break your product/service: If you don't get good reviews, it's hard for people to find your business on Google. If you do get good reviews, you're golden!
Creating and maintaining your Google My Business profile can take hours each week if you do it right!
Advantages of National SEO
When you're looking at National SEO, there are some definite advantages, including:
Expanded reach: National SEO allows you to reach customers across the country, giving them access to various products and services.
Improves brand awareness on a large scale: When people search for your business on Google, they'll see your presence across the nation. This can help create widespread brand awareness and increase customer loyalty.
Higher endorsement number (reviews, rating): When customers are satisfied with their experience with your business, they're more likely to leave reviews and ratings online.
Expanded reach: National SEO allows you to be found by people across the country, not just in one area.
Nationwide marketing: If you're looking to target people all over the UK or even internationally, national SEO can help you get there faster than local SEO.
Higher traffic: National searches tend to have more search volume than local searches.
Faster growth: With national SEO, you can grow faster than you would with local SEO because many more potential customers are available.
Multiple ROI: When you invest money into advertising via national SEO, it can bring back multiple returns on investment because it reaches so many people at once!
Disadvantages of National SEO
There are many advantages to National SEO, including:
More complex: You have to optimise your website for many keywords. It can be challenging to see where you stand compared to other businesses trying to rank highly on Google.
Expensive compared to Local SEO: Since there's so much competition in this space and it takes time and effort to get ranked well on national searches, it costs more money overall to do national SEO than local SEO!
More difficult to rank high: It's more difficult for national businesses to rank high in national search results than local ones because many more websites compete with yours for those top spots.
A lot of competition: Competition is fierce, with so many businesses trying to rank for the exact keywords. You'll need a lot of content and a strong website authority to rank above the crowd.
Strong website authority required: If you're starting out, you may not have a high enough authority level on your site yet to rank well in national search results.
Need lots of unique content: national SEO requires a lot of unique content relevant to lots of potential customers. It can be tricky for small and medium sized businesses with limited resources to create that much content without spending money on writers or outsourcing the work instead!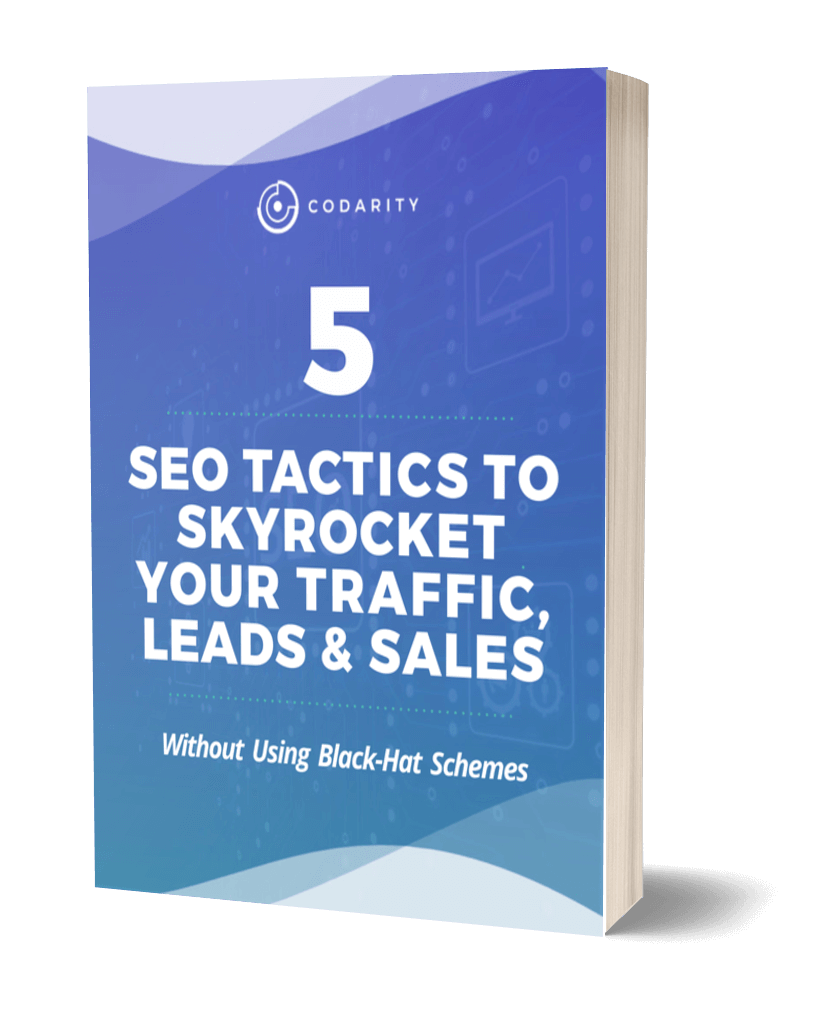 Free Download
5 SEO TACTICS TO SKYROCKET YOUR TRAFFIC, LEADS & SALES
Without Using Black-Hat Schemes
Strategies
Local SEO
There are a lot of different strategies you can use to improve your local SEO. Let's take a look at some of the most important ones:
Create Google My Business: This is an important first step to getting started with local SEO.
Get regular reviews from satisfied customers: This is an easy way to build trust with potential clients and encourage them to return.
Optimise voice search: Voice search is becoming more popular, so make sure you have a strategy in place that makes it easy for people to find you via voice-based searches.
Create local-based content: Make sure you're creating content relevant to your users.
Optimise your website to be mobile-friendly: Since most people use their phones when searching for local businesses online, your website must be mobile-friendly. Otherwise, else you'll lose out on potential customers!
National SEO
National SEO strategies are a great way to expand your reach, and they can be used in a variety of ways.
Advanced keyword research strategies will help you identify long-tail keywords that might better fit your content.
You can also use these strategies to enhance content for a wider audience, rather than just focusing content marketing on local audiences.
You can use infographics to draw in readers and make your website more visually appealing.
Interactive content is another way to draw in readers and engage them with your website and brand.
SEO Tools
SEO tools are used to help you optimise your website for search engines. They can be used to analyse content, keywords, and more.
Local SEO tools
SEMrush: This is an excellent tool for finding new keywords and tracking your competitors' SEO efforts. You can also use it to see which keywords your competitors rank well for.
Georanker: This tool will show you the top ranking websites for any given keyword in your city or town. It also provides information about their social media following and authority.
Google My Business: This tool lets you manage all of your business listings across Google so that they're consistent across all platforms.
Localfalcon: This tool helps you find new keywords that people are searching for in your area (and beyond). It's based on data from Google Trends, so it's always up-to-date.
Brightlocal: Helps you manage your business listings on Google and Yelp and track reviews and monitor your competition.
Google search console – gives you insights into how your website is performing in Google, including analytics and suggestions for improving your rankings.
Google Analytics – tracks how people interact with your site so that you can see where they're coming from, what content they're viewing, and how long they spend on each page.
National SEO tools
Google Ads Keyword Planner: This tool helps you find keywords related to your business that people are searching for online.
Google Search Console: This tool lets you see what search terms people are using to find your site and how often they're doing it.
Google Analytics: A great way to learn more about who visits your site regularly and why they chose to do so based on their interests or demographics (such as age range or location).
SEMrush: This tool is great for finding keywords and analysing competitor content. You can also use SEMrush to find out which pages on your site are ranking well, and which ones need improvement.
Ahrefs: This tool provides keyword research and other features useful for SEO professionals.
Moz Pro: Moz Pro is a comprehensive suite of tools that can help with all aspects of your digital marketing strategy, including SEO.
Majestic: Majestic helps you find link building opportunities by telling you where your competitors' links come from. It then shows you how many links they have compared to their competitors.
Which SEO strategy is right for me?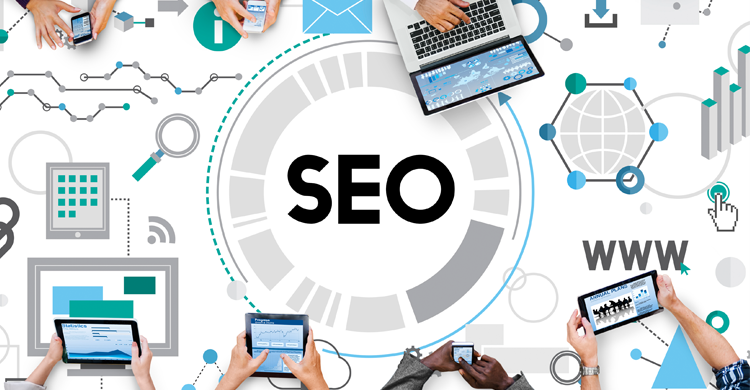 When should I use local SEO?
Local SEO is great if your business is located in a small area, like a town or city. You can use this strategy to get more customers in your area.
Why should I use local SEO?
Local SEO allows you to rank higher on search engines when someone searches for nearby businesses.
Who should use local SEO?
If you own a small business or are just starting out with your online marketing strategy, local SEO will be perfect for you!
When should I use national SEO?
National SEO is most effective when targeting a specific region or multiple regions.
Why should I use national SEO?
National SEO can help you gain more visibility on search engines by using keywords that are relevant across many countries or regions.
Who should use national SEO?
If your business is located in one city but serves multiple states or regions, national SEO may be right for you.
To Summarise
Choosing the right SEO strategy is crucial for any business looking to establish its online presence. Local SEO focuses on specific geographic locations to drive relevant traffic to a business, while national SEO targets broad, competitive keywords to increase nationwide visibility. The choice between these strategies largely depends on factors such as budget, target audience, and the type of product or service offered.
Both local and national SEO have their advantages and disadvantages, and businesses should carefully evaluate their options before deciding on the most suitable approach. Finally, SEO tools such as SEMrush, Google Search Console, and Google Analytics can be invaluable in optimising websites for search engines and improving their rankings.
At Codarity, we understand how crucial it is to rank well on search engines in competitive industries. That's why we use proven strategies that have helped our clients achieve long-term success. Our SEO services are designed to help businesses like yours increase their online visibility and drive more traffic to their websites. Ready to take your online presence to the next level? Contact us today to learn more about our effective SEO strategies. Let's work together to achieve your business goals.If you'd like a free consultation, Get Started Today
Book Your Free Strategy Session Here >>
Liking This Post?
Get a Free Strategy Call & Find Out How We Can Help You Grow Your Business With Guaranteed Results