SEO Campaign Grows Sales Revenue 44.2% For Eclipse Global

---
WATCH: Video Interview & Testimonial With Jamie Castle
---
Eclipse Global has over three decades of experience in the event management industry. Their work involves show-stopping events for big brands – such as Coca Cola, Uber and Teradata. Their motto "anything is possible" is how they approach every project.
Year On Year
Revenue Growth
Organic Visits
Year on Year
Lead Generation
Year on Year
A trusted operator in the world of live event production, Eclipse Global wanted to improve their online marketing activities. What followed was a game-changer for the company, which now makes as much impact online as its productions do on stage.
---
Although they had always operated successfully within their market niche, Eclipse Global had
Eclipse never sought to broaden their appeal online. In fact, their primary source of work was from referrals, repeat business and traditional print advertising. Although a website existed, they knew it could work much harder for them to promote their business.
Competition was building
It was becoming clear that competitors were gaining an edge online. During their original website development, technical SEO wasn't considered. We found critical errors that needed to be addressed. Eclipse knew they had to do something, but not necessarily how to go about it.
Content marketing strategy
Advanced topical research
12-Month devlopment roadmap
Advanced analysis and reporting
Schema markup and optimisation
Google My Business optimisation
Custom coding and development
Conversion tracking and attribution
As a starting point, we went through a full consultative process with them. This allowed us to better understand the business goals of Eclipse Global, both now and in the longer term. It established who the target audience would be, what pain points there were and where competitors were doing well. From this, we created a 12-month strategic roadmap that prioritised the most important items first.
A 300-point technical SEO audit uncovered 75 critical issues that needed to be addressed. The roadmap also included a further 200 ways they could improve the overall quality of their website. An in-depth keyword research strategy was conducted to find the most valuable search terms and queries to target.
We established a content marketing and link building campaign to build traffic and authority for their website. A Google My Business campaign included manually building over 150 local citations and optimising landing pages too improve local visibility too.
Eclipse Global enjoyed a 44.2% increase in revenue year-on-year because of their SEO performance. Their lead generation rate alone, shot up by over 26.4% and the errors on their website were wiped out.
In terms of Eclipse Global's online presence, the results were equally as dramatic. For example, after we rolled the project out, they saw a 39.6% upturn in organic visits from Google. Search visibility improved by 25.7% resulting in page one rankings for 48 of their most valuable terms – a big achievement for any business regardless of their sector.
Year on year revenue growth from organic traffic.
Average increase in qualified leads from SEO.
Increase in search visibility.
Increase in organic traffic from Google.
Increase in gross profit year on year
Commercial keywords ranking on page one of Google.
Thanks to an effective SEO campaign and content strategy, Eclipse Global is now reaping the rewards. The business has been enjoying a steady 17% surge in its profits, much of which has been reinvested in the business.
The number of new business opportunities continues to increase. Because of this success, their digital marketing efforts are ramping up. For example, they are now investing heavily in a content marketing strategy to outpace their competitors in the coming year. Far from lagging behind, Eclipse is starting to lead the way in their sector.
"We had been struggling with our website not ranking well on Google, but not knowing where to look I was recommended to try Codarity. I have not looked back. They are extremely helpful and on point with helping us to achieve our goals."
~ Jamie Castle ~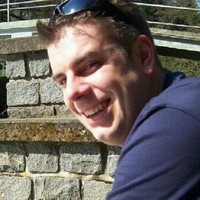 Do you want results like these too?
Get in touch today, we look forward to helping you succeed.