6 Free Plugins To Help You Up Your WordPress Game
Time:
3
Minutes well spent!
WordPress is not only the most popular content management system (CMS) used on 30% of the internet, it offers a myriad of features and superior flexibility. With literally thousands of plugins available on WordPress.org, free and otherwise, the key to success lies in only using plugins you absolutely need for the features and functionality you want. Once you've narrowed down what features and functions you require, you must then decide which plugin for a given task is the best choice for your site.
Having thousands of plugins to choose from makes it a little hard to know where to start. The following are free, battle-tested plugins that will help take your WordPress site to the next level.
Jetpack
Jetpack is more than a mere plugin. Jetpack is an entire collection of useful tools for your WordPress website.
With Jetpack, you have the ability to customize your WordPress site with imaging tools, content, and free themes. With its social sharing and related sharing content features, you have what you need to expand your audience.
Finally, with Jetpack, you get a set of security tools that are invaluable. Logins are secured and you are better protected from brute force attacks.
Smart Slider 3
If you want the freedom to design a uniquely beautiful WordPress site that's SEO-friendly and responsive, look no further than Smart Slider 3. This plugin allows you to design a responsive site that looks good and functions well across all devices and web browsers. You can add multiple layers and beautiful slideshows for unique content displays.
With a rich set of customization features, Smart Slider 3 is hard to beat for those who want more than the run-of-the-mill WordPress appearance for their site.
W3 Total Cache
Most website owners know that search engine optimization (SEO) is something we need to learn, live, and love. Many of us don't know, however, that there are some tools that can be of great help where SEO is concerned, and W3 Total Cache is one of those.
W3 Total Cache is a caching plugin that stores frequently-accessed data into a temporary cache, so it loads faster for regular users. Caching is meant to speed up your site which improves your SEO marketing efforts. When fully configured, this plugin claims to improve your overall WordPress site performance ten times over.
Judging from the ratings on WordPress.org and the number of downloads W3 Total Cache shows, not to mention the companies that use it like AT&T, mashable.com, and more, we're thinking they can walk the walk.
Yoast SEO
Another great SEO tool is the Yoast SEO plugin. This plugin is one of the most popular optimization plugins for a very good reason.
Yoast SEO not only helps with standard SEO functions like sitemaps, breadcrumbs, and links; it helps you to craft SEO-friendly content and fine-tune your WordPress site to make it more appealing to the search engines. There are websites filled with information on its use and configuration. WordPress site owners literally have no excuse not to use it.
Really Simple SSL
With Google working on their agenda for a secure web, the time to secure our sites is yesterday. Google's goal is to have all websites on the internet secured using secure socket layer (SSL). In July 2018, Google's latest update took the next step in outing websites that still aren't using SSL.
If you're not using SSL, Really Simple SSL is a wonderful tool to have. Now that businesses can acquire free SSL certificates thanks to programs like Let's Encrypt, all a WordPress site owner needs is a free certificate, a hosting company that supports it, and this plugin and their site can be secured in less than 5 minutes. It's easy to use and easy to understand.
Wordfence Security
While there's also a premium version of this security plugin, the free version on its own deserves its place on this list. Wordfence Security is a powerful firewall for WordPress that catches and blocks unsafe traffic, protects the site's login, and protects against brute force attacks.
On the security scanner side, Wordfence checks your site's files, your core files, and your content for spam, bad links, backdoors, and any other undesirable elements that could bring your site harm.
With some really good real-time reporting tools, Wordfence is a security plugin that's a must-have in its free version and recommended for its premium version.
Summary
In selecting good plugins with well-defined purposes and strong reputations, you can help your website improve its search engine standing, grow a strong audience, and edge past the sites of your competition.
References:
https://smartslider3.com/free-wordpress-slider/
https://venturebeat.com/2018/03/05/wordpress-now-powers-30-of-websites/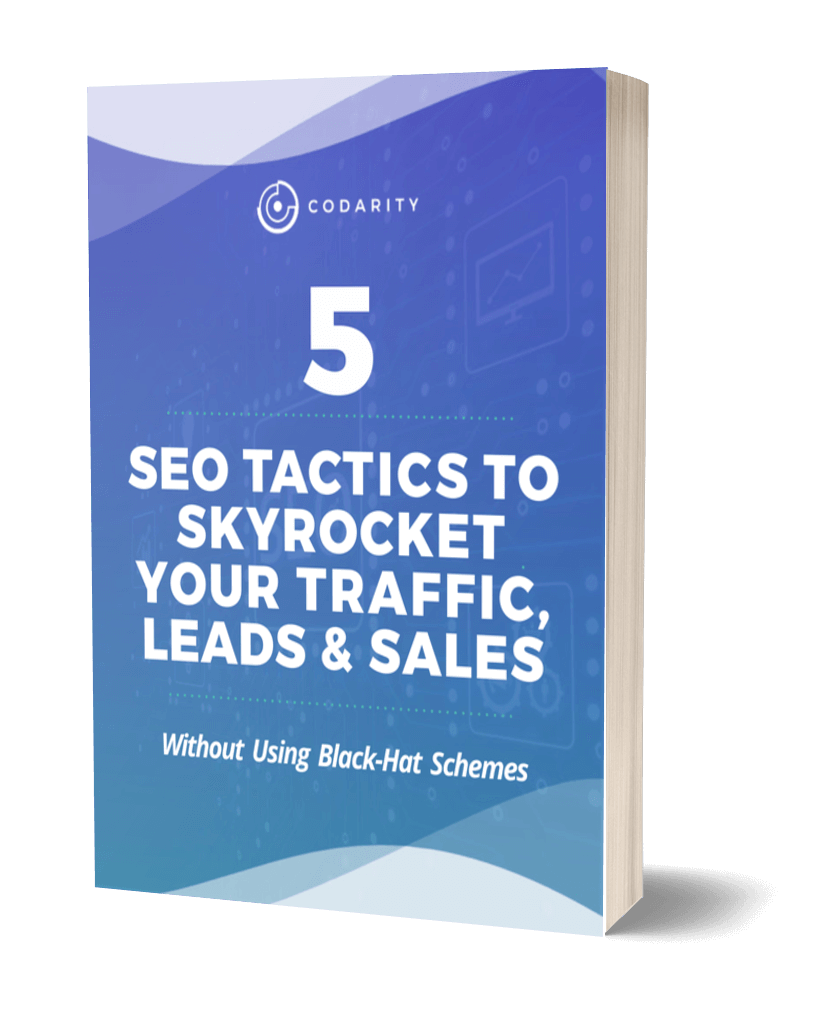 Free Download
5 SEO TACTICS TO SKYROCKET YOUR TRAFFIC, LEADS & SALES
Without Using Black-Hat Schemes