Easy Ways To Push Your Product Worldwide
Time:
2
Minutes well spent!
If you have a product or are thinking about starting one, then you need to understand how to push it worldwide. The world is an open market today, with virtually any consumer being able to access the internet. But there can be specific strategies and paths that are better than others. To avoid common pitfalls, use these four ways to get your product to the masses for more fun and profit:
SEO
SEO, search engine optimization, is key to getting your product out there to everyone. It involves organic rankings in the search engines like Google or Bing. To rank highly for SEO, you need to have a couple of crucial elements in place: quality content (with keywords) and backlinks from big sites. The first part requires you to be great at writing or you might hire someone. And the second part can be even more time-intensive, reaching out to bloggers and other influencers in your space to encourage them to link back to your site. Additionally, you're going to want to think about how your website is designed, as SEO goes hand-in-hand with web design, so you want your web designer to take into consideration how they're going to build your site and optimize your content for Google Rankings.
Amazon
Amazon can be one of the best ways to get your product to the world. It reaches everyone and is the most well-known eCommerce site. You can ride the tail of Amazon by posting your product on its own page. However, Amazon has their own criteria for product selection so be sure you meet their guidelines first. Additionally, while Amazon itself is not a search engine, it's important to know that there are search engine optimization strategies that you should implement when using it. They are different from Google's, as it prioritizes conversions over clicks, so if you're serious about using Amazon, you're probably going to want to read up on it.
Languages
Be sure you are translating your site into other languages that include your core customers. For instance, after looking at your analytics, you might find that Spain has a massive number of clicks to your product's site. This might mean it's time to offer a Spanish language option somewhere on your site to convert more of those visitors.
Go Viral
Sure, going viral is easier said than done, however a viral video or article or product can span the whole world in seconds, minutes, or hours. The keys are to find a unique angle about your product that hasn't been done before, and then play that up in the piece of content that you release.
When it comes to getting your product to the world, you need to be smart about the tools and tactics you use. Otherwise, you could find yourself wasting a lot of time and money. Try to implement the advice above and test out multiple paths until you find the exact combination that works for you. That way, all the work you've put into your new product can pay you back many times over.
References:
8 SEO Tips to Grow Your Website Traffic Fast | Be Fair Marketing
4 Tips To Ensure Your Website Design & SEO Is Done Right | Forbes
Amazon SEO Basics | Evolved Commerce
How to Go Viral: Tips to Build Online Buzz For Your Retail Products | Shopify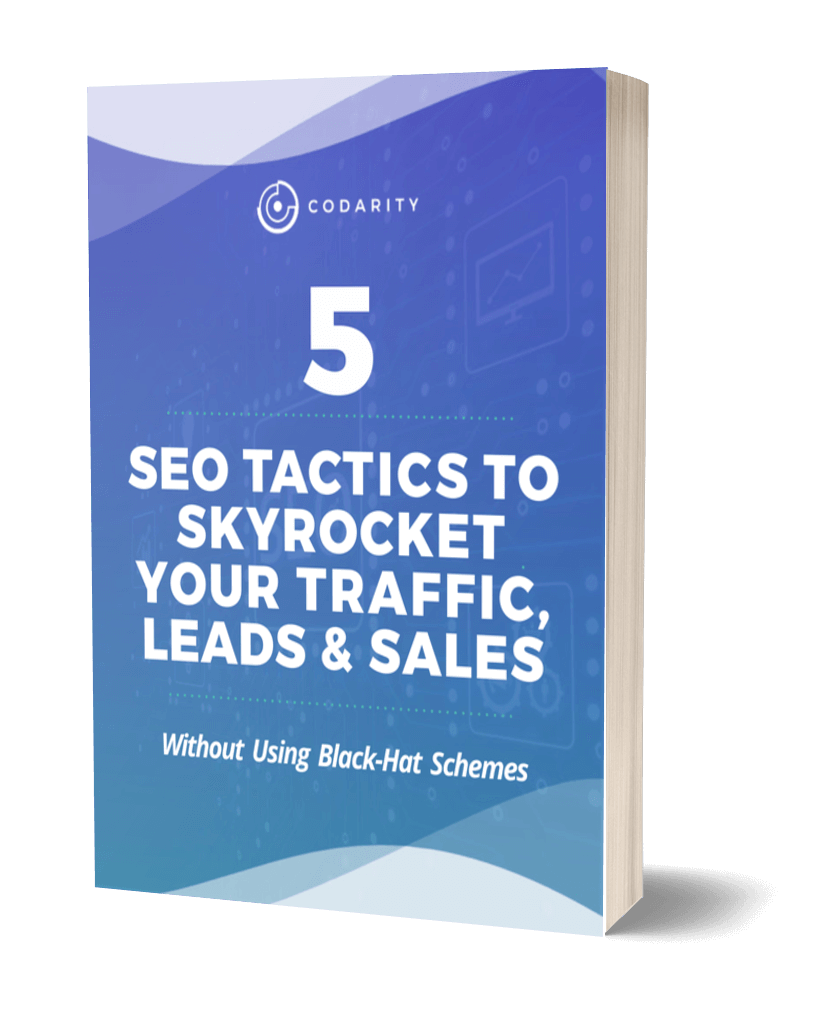 Free Download
5 SEO TACTICS TO SKYROCKET YOUR TRAFFIC, LEADS & SALES
Without Using Black-Hat Schemes