4 Often Overlooked Ways To Improve Your Website
Time:
2
Minutes well spent!
Featured image courtesy of AT&T Experience
On average, you have about five seconds to impress a visitor to your website before they decide to go to the site of one of your competitors. That's a criminally short amount of time to impress someone to the point where they will want to engage with your business further, whether through social media or even buying your product or service, which is why good web development and design is so critical these days.
This article will talk about the four ways that you can vastly improve your business website. By following these tips, you should create a much better user experience for your visitors. If you do things right, these visitors can turn into your ideal customers over time.
Make Your Website Responsive
There are no two ways around it: mobile optimisation is important. In the past few years, Google has started to penalize websites that are not mobile-friendly. If you're in the process of creating a new website for your business, make sure that the designer or developer includes responsive design as a part of the plan. When you make your business website mobile-friendly, your search engine optimization practices will pay off. You may even get a boost in search results on Google and other search engines.
Fix Your Page Speed
Page speed can act as one of the many reasons why a person may abandon your site for one of a competitor. After all, no one likes a slow page. We all have better things to do than watch a page load on our phone or laptop. Plus, page speed is actually a factor in how Google ranks your site, so you can lose even more customers due to a slow site!. You can increase your site's speed through both free and paid tools. You can also get the help of an experienced developer to help with this task.
Increase Your Social Media Presence
If you don't have a presence on social media, many experts would claim that you don't have a business. About 800 million people log onto Instagram every month, and 100 million people use Twitter every day. If you don't use these vessels to your advantage, you're leaving a large opportunity on the table. Allow visitors to join you on social media through buttons that they can easily find on your site.
Use Images As Much As Possible
Did you know that the average website visitor will spend a lot more time looking at the photo on an "About Us" page than they will reading the corresponding text? We all know how important visuals are when it comes to making a decision about a company. Use this bias to your advantage by using high-quality stock photos whenever possible. Many stock photo websites let members use their pictures for free, provided you provide credit to the photographer.
You don't have to have the fanciest website to reach your business goals. But following a few "best practices" for web design can make it more likely that your company website will reach the eyes of your ideal customer a lot sooner. Not following some of these tips could result in anything from penalties from Google to an unpleasant user experience for your visitors. Avoid these worst-case scenarios by implementing these suggestions.
References:
10 Ways To Improve Your Website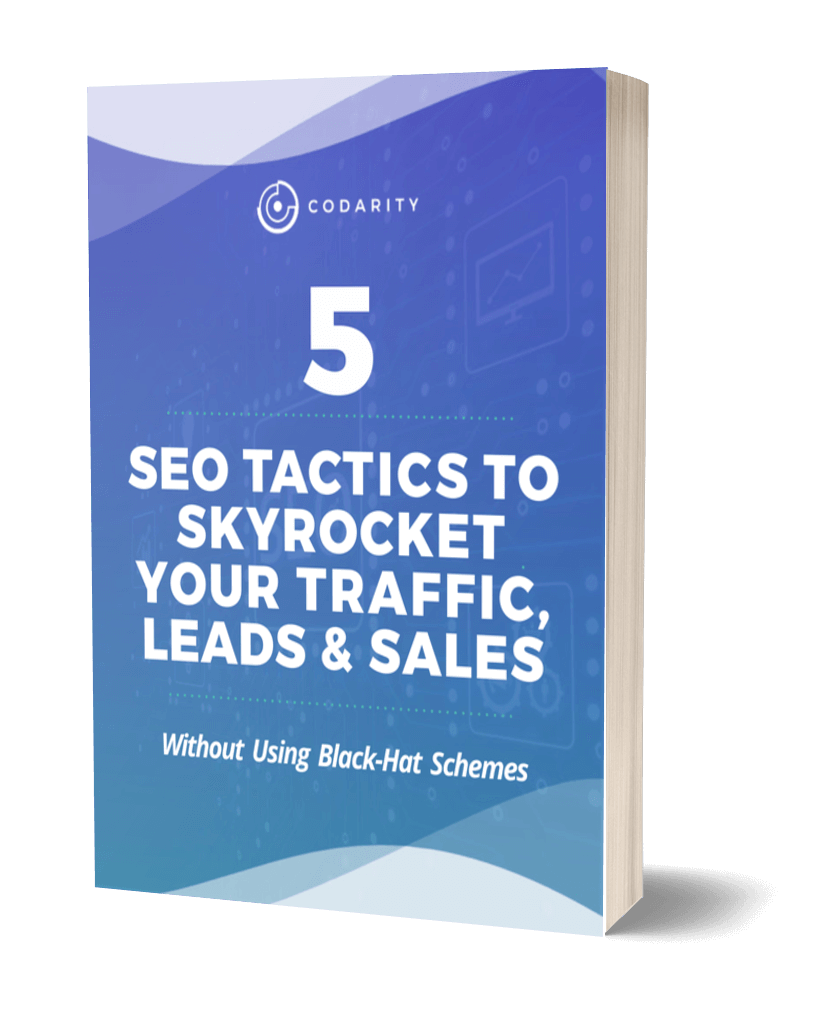 Free Download
5 SEO TACTICS TO SKYROCKET YOUR TRAFFIC, LEADS & SALES
Without Using Black-Hat Schemes