Web Design Increases Event Bookings By 329% For Gabriels Education
---
WATCH: Video Interview & Testimonial With Lisa Bedlow
---
Gabriels is a non-profit that exists to create a future where child mental health services are needed less often than they are now.
They recognised that there is a growing number of children suffering from anxiety and depression, and simultaneously, that family and community services are struggling to keep up with demand due to funding cuts.
By using evidence-based activities, their incredible work supports children in discovering the joy in each day – this extends to support for parents and teachers in nurturing young people's playfulness, helping them to truly enjoy their childhoods free from anxiety.
Event Bookings
Year on Year
User Engagement
Time On-Site
Discover how we transformed the online presence of Gabriels Wellbeing  By creating a website that better reflected their mission, vision, branding and services, Codarity helped Gabriels to not only better articulate their message, but also increase bookings and conversions by an astounding +329%.
---
Prior to their partnership with Codarity, Gabriels were struggling with their online presence. Problems ranged from an out-of-date website that didn't truly reflect their vision, brand, core beliefs or services to an inability to take payments or bookings – meaning they were using Facebook, emails and bank transfers, which required a lot of manual work and admin. Their website lacked suitable content, with only a handful of generic pages available.
Poor Messaging & Manual Work
This meant their website wasn't optimised for organic search or local searches, leading to a minimal presence on search engines. Unfortunately, when visitors did find the website, the analytics showed weak engagement, high bounce rates and poor performance overall. This meant that Gabriels' online presence outside of Facebook was extremely weak, and that those people who would've benefited from their services weren't able to find them online.
Mobile call & email action footer
Content writing and editing
Local SEO - Search optimised
UX research and conversion mapping
Automated event booking system
Enhanced security and support
Conversion tracking and attribution
Enhanced analytics and reporting
After a thorough consultation period with Gabriels, we understood the importance of getting this strategy right. We worked closely with the team throughout and made sure that our own understanding of their services and the benefits of their work was comprehensive, ahead of developing our strategy.
Understanding Their Goals
We then began our competitor research and branding review concurrently, allowing us to understand the marketplace and create branding for Gabriels that not only established a new visual style, but one that more closely matched their services, mission and vision. Next, we developed a comprehensive project plan that included an all-new site map for their website as well as a clear user journey so that we could deliver a better experience for visitors.
Visual Design & User Experience
While designing the new website, we created professionally written and engaging content to ensure that the messaging was much clearer and that it was optimised for audiences and search engines alike.
Performance Optimised & Clean Code
Next, the build. The website was built with a mobile-first design to make sure it was easy to navigate, using lead-generation features to make it easy for visitors to express their interest, donate or book a session. We made sure from the get-go that the website was fast, secure and clean-coded, ensuring it was search-engine ready and easy to navigate on all devices.
After the launch of the new website, we saw an extraordinary uplift in traffic, conversions, and most importantly, user engagement.
Brand Alignment
By creating a new fit-for-purpose website, Gabriels are now able to communicate their message and their incredible range of support services to a much wider audience. Their website now fully reflects their brand, mission and goals, and they've seen a tremendous uplift in brand awareness, conversions and qualified leads.
New Leads & Opportunities
Gabriels reported that they've had a fantastic response as a result of their website launch which has grown their customer base and social media following. They've started to gain qualified leads from schools and parents for their services, as well as high-value leads from local authorities. These opportunities allow them to offer their crucial services to a much larger group of children, adults and teachers to support child mental health.
Saving Time On Admin
With the new automated bookings features, listing and showcasing events in a stylish and engaging way has never been easier. Customers are now able to easily book any events and make the payment instantly directly on the website. This has helped to reduce manual admin work, reduce guesswork and improve revenue for Gabriels whilst benefiting their customer's and improving their experience too.
Increased event bookings and signups.
Increase in traffic from search and social.
Speed and performance increases.
Increase in user engagement and time on-site.
Hours of time saved per month on admin.
Gabriels are now working hard on planning their new school. The success of their website has given them the gravitas and credibility to approach large foundations and government bodies with confidence.
They're also now able to sell tickets online for their wellbeing and education days and can handle large volumes of tickets and demand with a secure payments system, saving critical admin time and creating a better experience for visitors.
The new website has also allowed them to feel confident in increasing their marketing efforts, sending traffic to key services pages which have enhanced their social presence and generate more enquiries.
And finally, Gabriels are now in talks with schools across the country on providing inset days for teachers and students – helping schools to prioritise the mental health of their students and staff alike.
Here at Codarity, we are passionate about supporting businesses with their online presence. From website development to marketing and more, we are driven by a commitment to your success. Get in touch with us today to talk through your ideas with a free, no-obligation chat.
"Working with Codarity Marketing was a really positive experience. We were in need of updating our website, but not sure where to start. Instantly there was excellent communication, regular feedback and updates. The quality and standard of the work produced for our website were far beyond my expectations.
The team fully understood what we wanted and produced a clear visual and informative website that fully met our needs. I would highly recommend Codarity. Thank you for our amazing website!! We get so many compliments from our followers."
~ Lisa Bedlow~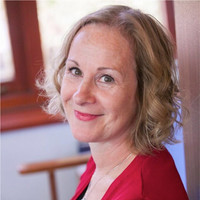 Do you want results like these?
Get in touch today to arrange a free consultation and find out how performance web design can benefit your business.